Greetings Primates!
Evil Ash checking in again.
This is the fourth installment in a six-part series looking back on classic, and in some cases, groundbreaking films that are all celebrating their 50th Anniversary this year.
Thanks for your comments, opinions, and clicks on last weeks look back at Dirty Harry. As always, I hope that you will continue to enjoy these articles, share them with others, and – as always – leave your comments in the Disqus forums. In the last installment we saw the emergence of a new and different type of action-hero. This week, we spend some time with the "droogs" in Stanley Kubrick's 1971 dystopian masterpiece, A Clockwork Orange.
Back in November of last year, I wrote for this website about legendary director Stanley Kubrick's unrealized film, Napoleon. Pre-production on this project had started back in 1967 and the director at this time was red hot with back-to-back critical and commercial hits in Lolita and Dr. Strangelove or: How I Learned to Stop Worrying and Love the Bomb. Further, 2001: A Space Odyssey would be released in April, 1968, a film that would change Kubrick's life, and the landscape of film, forever.
After sinking years of his time and $12 million into 2001: A Space Odyssey, and after his extensively researched Napoleon undertaking fell apart, Kubrick was looking for a project that he could get off the ground quickly, and wouldn't cost a fortune to make. Colleague Terry Southern had first introduced the reclusive director to the 1962 Anthony Burgess novel A Clockwork Orange back when they were working together on Dr. Strangelove or: How I Learned to Stop Worrying and Love the Bomb in 1963. Kubrick had rejected it due to the hard to understand "Nadsat" slang used throughout the novel.
As the 1960's blossomed into the 1970's, Stanley Kubrick was having a change of heart and started to embrace Burgess's novel, and it's potential for adaptation; especially with the shift towards youth-oriented cinema that was emerging with films such as Easy Rider (1969), M.A.S.H. (1970) and Zabriskie Point (1970). Kubrick's wife Christiane read the novel while he was developing Napoleon, and pushed her husband to adapt it for the screen. Kubrick relented and would write a script that would be faithful to Burgess's now classic tome.
A Clockwork Orange has some interesting casting "what ifs" as all four members of The Beatles signed a letter lobbying for fellow rocker Mick Jagger to play the lead role of Alex, the sociopathic leader of the Droogs, who robs and rapes people for his own enjoyment. The letter was sent to Terry Southern, who was working on the screen adaptation, and it implored Kubrick to cast Jagger, and not rising star David Hemmings (Blow Up), whom Kubrick was considering. The typewritten petition was also signed by Marianne Faithful, Anita Pallenberg, and others. It stated:
"…We, the undersigned, do hereby protest with extreme vehemence as well as shattered illusions (in you) the preference of David Hemmings above Mick Jagger in the role of Alex in The Clockwork Orange…"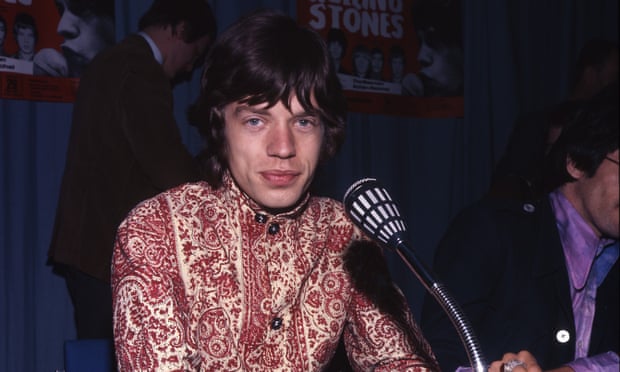 In the mid-1960's, Jagger had bought the rights to A Clockwork Orange from Burgess for $500 (he would eventually sell the rights for a large profit), and he had a unique vision for what the project would look like. Jagger would of course play Alex, and his band-mates in The Rolling Stones would portray the gang of Droogs. Unofficially, The Beatles had offered their services to score the movies soundtrack. Also, at various points John Schlesinger (Midnight Cowboy) and Ken Russell (Tommy) were slated to direct.
Hemmings and Jagger would both be passed over for the lead role, and the British Board of Film Censors would ban Southern's script. Kubrick eventually secured the rights to the novel and began to write the screen adaptation himself. As for The Beatles, they wound up doing OK, and their Magical Mystery Tour album can be briefly seen during the fantastic dolly shot of Alex walking in the famous Chelsea Drugstore, perusing the records and rags of the day. This three floor hub of counterculture activity was immortalized in The Rolling Stones 1969 classic song You Can't Always Get What You Want.
The brief scene that I have embedded below is one of the only ways to be able to see, in moving color, what the the incredible interiors of the The Chelsea Drugstore looked like back in the very early 1970's, and Kubrick frames it and shoots it perfectly. Plus, the synthesized version of Ode To Joy from Beethoven's Ninth Symphony gives the viewer a sense of weirdness, as well as euphoria. In the moment, you want to be in this record store.
This ahead of its time mini-mall was open 16 hours a day, seven days a week, and had numerous complaints levied against it due to excessive noise, and it's clientele. The Chelsea Drugstore was modeled after Le Drugstore on Boulevard St Germain in Paris, and included bars, a chemist, food stores, a newsstand, boutiques, and, of course, a legendary record store. A major attraction was the flying squad delivery service which was made up of attractive young ladies in purple catsuits using motorcycles to make home deliveries. Who needed Amazon! The short-lived Chelsea Drugstore would essentially close in 1971.
After studying at the London Academy of Music and Dramatic Art and working in the Royal Shakespeare Company for several years, Malcolm McDowell made his screen debut in 1968, staring in director Lindsay Anderson's groundbreaking counter-cultural British masterpiece If…. The British Film Institute would later name If… the 12th greatest British film of the 20th century. McDowell's magnetic performance in the film would capture the attention of Kubrick, who was looking for a charismatic actor to play the lead in his next feature film.

The main morality play in A Clockwork Orange, both in Kubrick's screen adaptation, and in Burgess's original novel, is that every human being, no matter how horrific their actions or crimes, deserves to have the choice of free will. In order for the director to project this accurately on screen, he needed a protagonist, an anti-hero, that you could hate, but also love to watch and, at times, feel some sympathy for. This would be a common theme of Kubrick's throughout his career, and is echoed by Jack Nicholson's performance in The Shining, less than 10 years later.
Due to McDowell's screen presence, as well as his natural charisma and wit, when he's on screen, you can't keep your eyes off of him. Even when he's committing abhorrent acts of sexual violence, you are transfixed by him. The fact that he's feeling joy just by THINKING of causing violence and chaos, is infectious to the viewer. It's no wonder that many of the film's most iconic scenes, as well as Alex's trademark white Droog outfit, were all McDowell's ideas. The now legendary Singin' In The Rain scene was also McDowell's invention. Below is a clip of Malcolm McDowell, sitting down with the BFI to discuss A Clockwork Orange, and his bonding with director Stanley Kubrick.
The basic premise of the film A Clockwork Orange is that Alex, as magnificently portrayed by McDowell, leads his gang of delinquent Droogs in acts of sadistic and sexual violence. They do this in rapturous joy, and it's filmed in a way only Stanley Kubrick could film it. You're watching acts of horror on the screen, but it all looks so wondrous and…fun? When Alex is captured, he is forced to endure behavioral torture and made to watch horrible films as a means of aversion therapy while his eyelids are held open with clips.
Throughout these treatments that Alex goes through in an attempt at reform and to become a good-standing member of society (it's all so Orwellian), the use of Beethoven is used as the soundtracks for the films that he's made to watch. This causes Alex to reject and despise, not only rape and violence, but also Beethoven's wonderful music, the only true and decent thing that Alex has ever loved. This is the hook in the story that draws on the messiness and pathos of the real world. Our hatred of Alex is not so cut and dry anymore.
Technically, for Kubrick to convey and present these fantastical and unreal-like sequences throughout the film, he needed to shoot it with extreme wide-angle lenses, and employ long, continuous zoom shots. One incredible example of this, was the opening shot of the movie in which we frame in on a tight, close-up shot of Alex, his expression a sneering grin. Kubrick's camera then slowly zooms back out and dollies back. The reveal is Alex's trio of thuggish companions/Droogs, as well as the psychedelic interior of their favorite hangout, the Korova Milkbar. McDowell would comment some years later:
"That shot is one of the great opening sequences…Of course, it's because of Stanley's technical ability. He saw it the next day and came in all excited. He said, 'You raised your glass, didn't you? To the audience?' I said, 'Yes, to the camera.' He didn't notice it during filming. But what an opening."
The budget for A Clockwork Orange was a fairly respectable $2 million, and filming commenced during the winter of 1970-71. Kubrick, who was rumored to have a longstanding fear of flying and rarely ever left England, used his house located in Abbots Mead (fairly close to London) as the production center and home base for the film. The director's garage would serve as his office and he converted numerous bedrooms into editing suites, as well as converting his living room into a screening center.
One of things that attracts me to Kubrick's style so much – and goes back to his early days as a still photographer – is the centering of his compositions. In almost all of his more modern films, we are presented with centered and counterbalanced imagery. Said imagery is pleasing to look, and, in Kubrick's eyes, represent control and order, very much a reflection of Kubrick's personality, and clearly what you see in the fished product of A Clockwork Orange. Kubrick would later say of his hyper-stylized film methods:
"I wanted to find a way to stylize all of this violence, and also to make it as balletic as possible…The attempted rape on stage has the overtones of a ballet…Alex's fight with his Droogs would have lasted about 14 seconds if it wasn't in slow motion. I wanted to slow it to a lovely floating movement."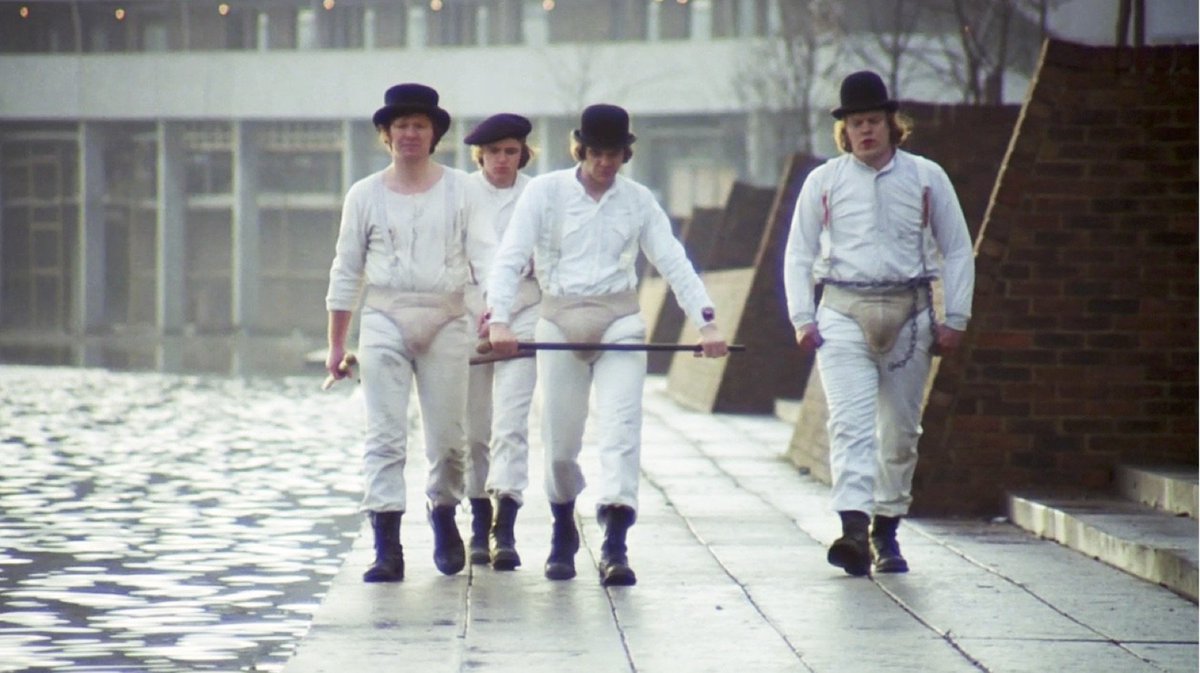 One of the most famous (or infamous) scenes in A Clockwork Orange is the vicious attack on the character of the writer (Patrick Magee), and the subsequent rape of his wife (Adrienne Corri) by Alex. At one point during filming, McDowell was instructed by Kubrick to knock Magee to the ground and begin kicking his guts out. The director subsequently asked McDowell "Can you sing?" and began to work with McDowell on an improvisational song-and-dance routine, while Alex was dishing out the beating to Magee's character.
The only musical number that McDowell knew by heart was the Arthur Freed classic Singin' in the Rain. The rest became movie history after Kubrick acquired the rights to the song for 30 seconds at a cost of $10,000. Stanley Donen, the director of the 1952 classic musical Singin' In The Rain, was invited by Kubrick to screen the violent scene in question. When Kubrick asked for Donen's blessing to use the scene, he was perfectly fine with it. Donen would later say:
"He wanted to make sure I wasn't offended…Why would I be? It didn't affect the movie Singin' in the Rain."
On the other hand, Singin' In The Rain star, co-director, and choreographer Gene Kelly, the man who performed the iconic musical number, was none too pleased about Kubrick's sadistic and violent use of the material, and the fact that the director never actually paid Kelley for the rights! Malcolm McDowell would later reflect on this somewhat cheapskate act by Stanley Kubrick:
"When I came out to Hollywood a year later, he [Kelley] completely cut me dead when we met at a party. His widow, though, gave a talk about this to the Academy, I think, maybe three years ago…She was very sweet and she came up to me afterwards, and said, 'Malcolm, just to let you know, Gene was not pissed off with you. He was pissed off with Stanley… because he never paid him'"
During the filming of the famous Ludovico technique scene, where Alex's eyelids are clipped and forced open, McDowell had scratched one of his corneas, and production ground to a halt while he recovered. It's also reported that the actor had multiple cracked ribs when kicked in the chest by a Droog, and came close to drowning when being held underwater. In other words, just a typical Stanley Kubrick production (see Shelley Duvall).
Although we mostly associate Alex and A Clockwork Orange with the music of Beethoven, in actuality, a significant portion of the films soundtrack contains music by Italian classical composer Gioachino Rossini. This includes the slow-motion fight on the Thamesmead's Binsey Walk that Alex has with his Droogs, the hyper-paced group sex scene with the two girls, and the brutal invasion of the Cat Lady's home. Kubrick had also asked Roger Waters, the bassist and singer from the iconic progressive rock band Pink Floyd, for permission to use parts of their 1970 album Atom Heart Mother, but Waters refused.
While A Clockwork Orange was a commercial success, earning over $26 million on a $2 million budget, the film was controversial and received mixed reviews from the critics. Legendary New York Times film critic Pauline Kael, predictably, referred to the movie as "pornographic" and called Kubrick a "bad pornographer." Fellow Times critic Vincent Canby recognized the films technical brilliance and pointed out his unique use of wide angle lenses. Author Anthony Burgess publicly stated that he loved Malcolm McDowell's performance but had issues with Kubrick's finished film.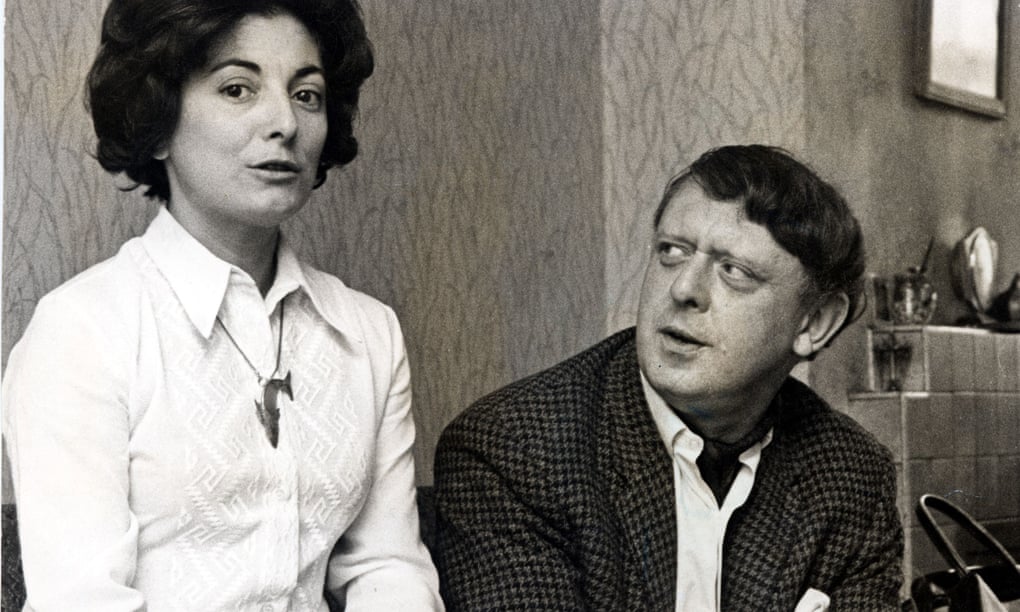 A Clockwork Orange was released in UK cinemas in December 1971, and the censors considered the sex and violence in the film to be over-the-top. Kubrick's movie developed a life of its own when it was being tied to murder and manslaughter cases in 1972. Much as what we are seeing in today's society, the films in your face sex and violence was being blamed for the violent acts that were going on in British society at the time.  The British media were blaming the film for a rape that took place where the perpetrators were singing "Singin' In The Rape" an awful homage to Kubrick's film. Kubrick's wife has indicated that their family had received threats of violence because of the film.
In the US, when A Clockwork Orange was originally released in 1972, it was given an X rating by the censors. Kubrick would need to edit out approximately 30 seconds of sexually graphic footage in order to gain an R rating. At the insistence of Stanley Kubrick, A Clockwork Orange was withdrawn from British release in 1973 by Warner Brothers, and wouldn't really be seen by the British until after Kubrick's death in 1999. This was because of numerous allegations that the film was the cause of copycat violence. Kubrick would later comment on this:
"To try and fasten any responsibility on art as the cause of life seems to me to put the case the wrong way around. Art consists of reshaping life, but it does not create life, nor cause life"
The questions that A Clockwork Orange brings up over free speech and being responsible for ones actions is still discussed today, and still incredibly relevant. While Kubrick's ending veers from the ending of the original novel, both versions of the story give us important insight into the price one pays for a moral society. I recommend that if you enjoyed Kubrick's film, you should read Burgess's original novel. If you can get thru the invented language, it's a great read.
Next week…Candy is dandy but liquor is quicker.

Sound off Outposters and let me know what you think!
Hugh "Evil Ash" Feinberg